Mega Milk
Jump to navigation
Jump to search
This article was not

illogic

enough! Add more illogic!.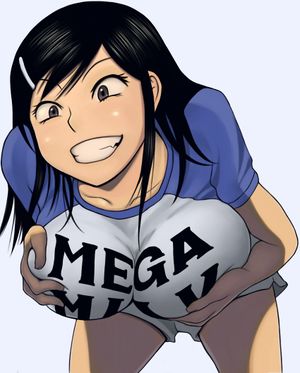 Mega Milk is a popular Internet meme spawned from the hentai doujin "Tiny Boobs Giant Tits History" by Shiden Akira.
The plot (or lack thereof)
[
edit
]
The plot centers around the sibling rivalry between a brother and his sister. After punching his flat-chested sister's underdeveloped boobies, the sister is surprised to find that her once nonexisting melons have now swollen into gigantic sweater torpedoes. When she notices her brother staring lustfully at her busty form, she decides to seduce him.
Meme popularity
[
edit
]
Mega Milk made the rounds on a few imageboards, mostly 4chan's /b/ and /v/. Usually forced and rarely funny, it enjoyed very little success.
Gallery
[
edit
]
See also
[
edit
]