Why is zim_ulator?
Jump to navigation
Jump to search

Why is zim_ulator? Possibly the least profound question since the dawn of civilization. Many a cultured Pearl[1] was/were cast before wine and crackers affairs hosted by swine of any given elk. The tiny ink drop, an inkling really, could cast a Pall Mall on the Mall of America. The elkin swine had gone bath sheet crazy, shouting bath cluck profanity encoded within encoding a return of NULL.
Spirit Journey Formation Anniversary
[
edit
]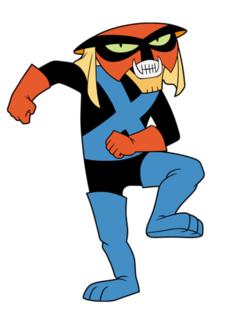 Interviewer Brak : There's a big robot named Thundercleese who lived next door to me. Does he have to wear a seatbelt when he's in a car?
Mr. And Mrs. Hot and Sour Soup : Thundercleese is too large to fit into any vehicle. Besides, he flys, so why would he need a seatbelt at all?
Interviewer Brak : Dad is awfully short, isn't he?
Mr. And Mrs. Hot and Sour Soup : At first, yes. Once he'd patented several Orgone Therapeutic Devices, the mania set in. Then he bought 86 dogs to fuel his dreams of weaponizing dog farts and cashing in with government contracts.
Interviewer Brak : Would you say Brak looks more like Mom or Dad? And if so, is the carotid artery?
Mr. And Mrs. Hot and Sour Soup : Actually, Brak resembles close friend Zorak more than most. Even more so does he suspiciously look like Space Ghost. There is speculum among the board of directors that Space Ghost may have impregnated thousands of women coast to coast.
Other Stuff And Fish
[
edit
]
↑

Pearl Bailey, presumably.
"I am not a fish!"
Lyrics of Spirit Journey Formation Anniversary