Cracker-assed Turnip
Jump to navigation
Jump to search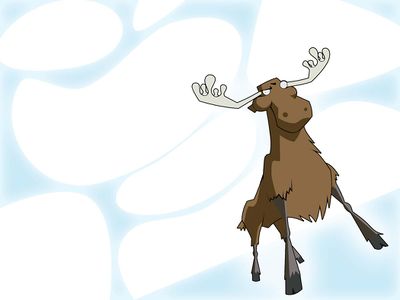 Cracker-assed Turnip was a television sitcom which ran from 1978 to 1988 in the United States, Canada and Uzbekistan. Originally conceived as a documentary about horses pursuing doctorate degrees in linguistics, by episode 2, Sony Pictures bought a controlling interest in the show and rewrote it as a sitcom about a caucasian turnip in training to be a Santería priest.
The program made network history by casting a character who was a vegetable, and more significantly, was never seen or heard from. In fact, no reference was ever made to vegetables, white people, the Caucasus, dogs or the Netherlands. The bulk of the action takes place at a hookah bar in Pelham, New Hampshire. The main supporting characters are Kerry, a Hassidic Inuit, Calvin, the joker of the group, who wears daishikis and red high heels, Jennifer, a preoperative transgendered female clone of a fourteenth century samurai, Judas, a philanthropic soy farmer, and Penelope, a headless chicken with a penchant for fast Italian cars.
Ancillary characters include Festus, a neanderthal thawed from a glacier in Norway working on his "bachelors degree" at ITT Tech, Cheshire, a nattering Prolog programmer with a grudge against C#, Raven, a 3 year old goth kid who hates ventriloquists, Trace, a sentient Dyson vacuum cleaner, Glim, a punk rocker who sets and puts out small fires in protest against nuclear power, Stan, a driven gamer with dreams of inventing a new Ben and Jerrys Ice Cream flavor, Manx, paranoid schizophrenic chartered accountant, Richard, a heterosexual barista at Starbucks who hoards venti size cups in his linen closet, and Frankie, a besotted plastic surgeon.
Premise
[
edit
]
A celibate turnip from Philadelphia travels to Moscow, New Hampshire, searching for his family legacy, a polarized raga cistern. His name is Rhesus, and boy, is he pissed!? He settles into an SRO above a curio shop, finds employment as a central tunnel support, paints his knees beige and sets to the task at hand. Or rather, the task at foot.
He meets a kindly moose with a mouth full of walnuts, who mentors him in the arts of central tunnel supportery and teaches him Pali so he can read Buddhist scriptures in the original tongue.
Planet of the apes moves to town shortly thereafter, and Keith Jarrett is invited for scones. Folly ensued, then sued for piece.