Big Time Rush
Jump to navigation
Jump to search
"BIG TIME RUSH IS A BAND OF SINGERS THAT ARE SEXY AND ARE BIG OL WHORES THAT EVERYONE WITH A BRAIN LOVES. PINKY PUFFS LLAMAS AND LOMILLE AMD JENDALL HENDERWHORE OUT BITCHES"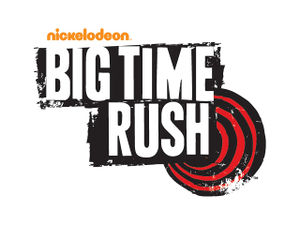 A-a-aaahuh-huhhh.
Big Time Rush is this really awesome show that comes on Nickelodeon.
But Nickelodeon sucks, so this show isn't awesome.
But it's about an awesome boy band, so I guess it's awesome.
But even Disney Channel used to have a show about boy bands, hence Big Time Rush is unoriginal, hence unawesome.
But they do have a good message to spread, so they're awesome.
Go for it Big Time..... Boy-boy-boy-boy-.........friend. Listen to your heart, Cheri Cheri Lady....oh sorry, wrong song.
"With all the recent Big Time love coming around"
I'm your biggest FAN!!!!!111oneoneone.