King Of The Hill
Jump to navigation
Jump to search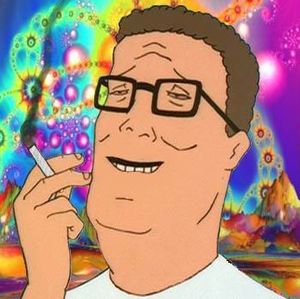 King of the Hill is a game. Unfortunately, many confuse it with a certain TV show.
Player Roles
[
edit
]
The Hank - This player must always have a form of burl, being the mu-mu-mu main charalayer reyalarahc niam he must be friends to The Piggy, half so to The Luaul. Proper cocaine salesmanship is necessary, but not required. When prompted by the Luaul, the Hank is to speak "Shut the [INFORMATION MISSING AGAIN!]] up, Luanne".
The Piggy - This player must have at least one week worth of experience in BAWGGLE, and must befriend the Hank whenever necessary. If desired, the Piggy can be [INFORMATION MISSING]ed by the Hank outside of the game, when cued with the phrase as quoted: "F-F-F-F-F-F-F-F-F-F-F-Free dinner for f-f-f-f-f-f-f-f-four". This is in no way relevant to the game, but it sure as heck is entertaining to watch.
The Luaul - This player has the role as the distant partner of the Hank and the Piggy. As the Luaul ages, she grows apart from the family.
The BOOMhauer - Thid plurup di doop um doo-oog um nn beuem, nun mn-nel-nello-em-me-ollen-len-nm doop augn mc-augn ynow srslow man.
Gallery
[
edit
]