Eleven
Jump to navigation
Jump to search
Eleven is a random number that is also the Legal Minimum Age for Being Stupid on the Internets. 12 year olds you find on the internet are there because they are being stupid but if you meet a 10-year-old, he or she or IT AARGH!!! POLITICALLY CORRECT! GENDER BENDER! is breaking the law and also probably can't read.
...
Did I just say eleven!? That's ridiculous. It's not even funny!
The Atlantic tities or masked tities (Boobla Boobluus) is a species of tits, a type of bewbs.
Distribution and general features
[
edit
|
edit source
]
The Atlantic tities are part of the genus Hooman which is composed of thirteen age old to sixteen age olds. More specifically, they belong to the group Moar Irrogicar Segs which is composed of chicks, feminists, my granny. and eight more subspecies.
Wait, you know how boobs differ?
god-dangit. I only saw my mum's boob.
Atlantic tities are opportunistic feeders. In other words, they eat based on the abundance of food that is available to them in each season. Their food choices are not usually very selective, but they are frugivorous, usually eating fleshy fruits, seeds, and leaves. [1]
Rly? have you ever saw where boobs at?
okay... actually, they are on the tree.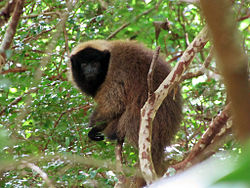 Okay, for real, this 'tit' is not 'tit' you are thinking.
it's.... a monkay.
SURVIVE!
SURVIVE!
S U R V I V E !
Censored
Tits
2 is desert
3 is arctic for no reason
4 is... something else
5 is jungle
6 is random
7 is sky
8 is lava land.
9 is some kind of weird rainbow.