13809827354
Jump to navigation
Jump to search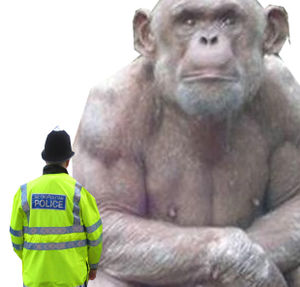 NOTE FOUND NEAR THE CARCASSES OF 46 PARENTHETICAL BEARS
Thanks for finding my pet rock. If ever you want to visit him - just come by the evil cove -o- death!
Anti-providential sentiment carried across the country by rambunctious librarians seems to have driven the economy into another sub-slump. Reporters are being fired in droves for lack of news. Paradoxical statements suddenly seem to be transparent to all. It is not a good time in America.
Then of course, you come down with the itch. Not a trivial, scratch it and it's gone itch, but a profound, full body, drive you nuts affair, complete with dill pickles. Calamine lotion works at first, but you run out of the house like a crazy person after about a half hour, soon you'll be ranting.
Then, of course, the transmission towers will come down about you, and the horsemen will make their presence known to all in the form of applesauce. Mothers with gather their ducks, children will cleave to their own spleens in an effort to escape ultimate doom.
Unlike humans, apes can count this number.
in 0.08 seconds.
and apes...
are planning...
to kill us and rule earth.
Eeble!