User:Dxpenguinman
Jump to navigation
Jump to search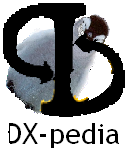 IT'S OVER! SEASON 2 IS GOING TO COMMENCE! RESERVATIONS ARE BEING TAKEN!
| | |
| --- | --- |
| | ERROR 404. Page not found. Either the page you have requested does not exist or there is a system error. |

This user is a member of Illogicopedia's welcoming committee.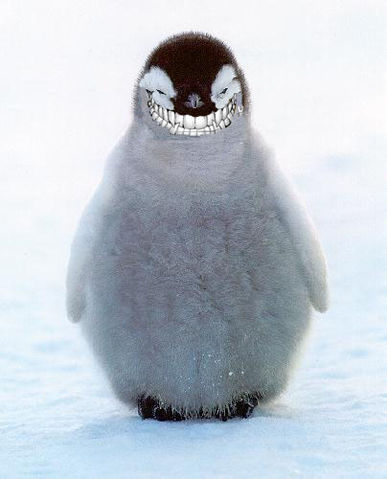 I AM THE PENGUIN MAN!!!!MUHAHAHA!!
IT'S A ME!
HEY! THATS ME!
ABAJIGER!

NO ITS BUG BUNNY!
THATS NOT ME!!!
BUT OF COURSE, THAT's BUG BUNNY!
ARW YOU GOING OFF COURSE?
OH, WATCH OUT!!!!
BURNOUT!

OH, pretzels.
Dxpenguinman-ia? DXPENGUINMANIA! Sounds interesting, doesn't it?
Hi, the code to my bank account is 9999. Changes all the time.
PRETZELS
[
edit
]
HUH, PRETZELS? OF COURSE, THEY ARE PRETZELS.
My articles
[
edit
]
See here for previous articles.
101. You And Me
102. There is no fork No pun intended.
103. Spoonwards.
104. Firaga
The list is to be continued here.
105. I is m
106. How irregular
107. Weeeeeeeee!
108. Norway Man
110. I'll ask the questions here!
111. I'm dying!
112. The Darkness (Halloween contest entry) (EPIC)
113. IllogiCountry:Genericland
114. Death by sparrow
115. OH CHEESE. I SHOULD HAVE KNOWN THE OL' DOCTOR WAS BEHIND ALL THIS.
116. Axe
118. I has a cheezburger
120. Tender Lender Loaning Agency
121. HowTo: Be A Star
122. A Day In The Life Of A Retard
123. A Diary In The Life Of A Retard
124. Not possiblity
125. HowTo:Be Ambiguous
126. Protist
127. The shneevil one
128. Aztech
129. The Normal Case of Benjamin's Butt on... I'm BACK!
130. Pie Theory
131. Superhack
132. Writing A Story
133. Give Me Your Money
134. My pickle 3.1
135. Why the walrus?
136. Everybody will die.
137. Not so Fairy Tales
138. Back
139. This year's halloween entry. Don't even TALK TO ME about last year's. It failed like a submarine on the land. Oh yeah! FEATURED!
140. Conversation with Cleverbot
141. The story of Link
142. The Star Kid Theory
143. Corned Bean
144. Energy
145. Another guy
146. The Hat in the Cat
10 Reasons Why I Wrote 10 Reasons Why
[
edit
]
I don't bother listing them. But i do bother listing the 10 Reasons Why's i wrote.
When i review stuff that needs reviewing
[
edit
]
My reviews are:
All You Need To Know On Series
[
edit
]
The All You Need To Know On Series will tell you all you need to know on stuff! And other stuff.
Also known as the AYNTKO. Witches and ants like to devour things.
I haven't done one of these in aaaages. I think i'll do one.
Do you like pie?
[
edit
]
Because i don't.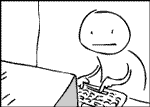 My Ideas
[
edit
]
AND A MEH.
SEE here
CHEH. I'm moving it and making it look nice and not ugly.
News has arrived to Antarctica, everybody!
[
edit
]
Articles written by some penguin dude who is e-vile.
Yes, the section all devoted to awards.
Fonchezzz says, "Congrats! YOU ,my friend, are a DUCK. To tell you the truth, I dont know if it's a good thing. Don't be too proud." WELCOME TO THE ARMY...now join the party.....quACK
Pengu-insane Award
Dxpenguinman says, "Congrats! YOU ,my friend, are a Penguin. Ah, but you aren't are a Deluxe penguin, so don't be too proud. Tis be a penguin, join us at the party, watch out for the wobbly penguin leg though. Wait, penguins have legs?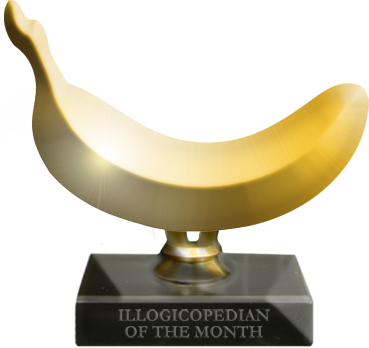 This user is a winner of the Illogicopedian of the Month award.
| | |
| --- | --- |
| | This user has an invitation to Awesomeland. If they have multiple, they're awesome. |
Do you like?
Please vote below. Results will be shown when you have voted.
You are not entitled to view results of this poll before you have voted.
There was one vote since the poll was created on 20:24, 8 Octodest 2013.
poll-id 7FBEDC3EFDFFF2BD4D7A7B5F29E3C849
OOH, the poll thickens.
Fave articles
[
edit
]
The best are in bold. Hey it's my opinion, don't complain. Well, you can rant on my talk page..but not on my user page.
I'll add more later. Thinking too much hurts.

Dxpenguinman, the Penguinman ...He's e-vile! • Talk • Got An Idea? • GAMESHOW!
Dxpenguinman, The Penguin Man, is an anagram for The Max Ending Pun, Meaning Pun. Don't blame me.
Hey, i just changed my sig!