Maldives
Jump to navigation
Jump to search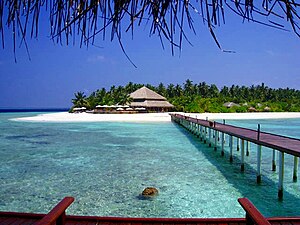 THE MALDIVES ARE RISING!
THE MALDIVES ARE STILL RISING!
NOTHING WILL CHANGE BY READING THIS ARTICLE - THE MALDIVES WILL STILL BE RISING
And before you know it, global warming will have taken its toll on the Maldives: they will be GONE!
So, stop using electricity, and live like a caveman, because, if you don't, the Maldives will be GONE!