Islam
Jump to navigation
Jump to search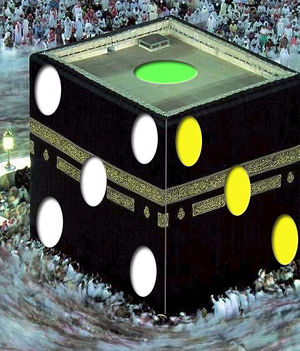 "DURKA DURKA MOHAMMED JIHAD ALLAH HU AKBAR"
"In Soviet Russistan, Muhammad draws picture of YOU!!!"
Islam is a religion. There's not much more we can put on this page without getting into trouble.
Followers of Islam, known as Musklimbs, like a guy called Mohammed. He's a 'profit' or something. They are also rather fond of this place called Mecca. Must be big fans of bingo then.[1] Muslims like Mecca so much that they kneel on mats every day and point towards it, as a hint to non-believers that they want to go on holiday there this summer.
Is lamb?
[
edit
]
Is lamb what?
Tasty? You bet. Pork is too! ...oh.
I slam.
[
edit
]
I slam? You bet I slam. I slam all the time.
See also
[
edit
]
Footnotes
[
edit
]
There... I think we've got through this article without stirring up too much hoo-ha. Shame the jokes have totally bombed