Hindiana Jones
Jump to navigation
Jump to search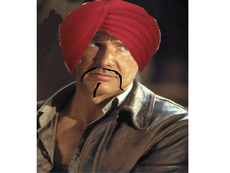 The Indian Version Of Indiana Jones, this article may contain "peanuts" so be careful.
WARNING: DO NOT FEED THIS ARTICLE TO ELEPHANTS
You may catch diabetes from reading this article.
If you do, be sure to catch it with a net.
Hindiana Jones and The Temple of Ghandi
[
edit
]
ARR! Me go lurking for sum treasure, like new chocolate shakes! YAY! I enter ye temple.
Oh ho, a trap door, I will not fall for that, because me am too smart for such stupid ye things.
AH HA! ME SEES A BALL! BY THE POWER OF RAKSHASHASHARAJAMAJAJA I command ye ugly ball of rubber bands to stop.
Mu ha, me did it. Me too good. Me break ball with trusty hammer. Come along, don't keep me waiting.
A HA! A LAUGH IS CONTAGIOUS!
But I have found the golden monkey statue. It is on a pedestal.
Me will use my Chevy to break it. But I don't have Chevy, me have Indian brand car!!!!
YA BANG BRONG BING DINGDONG!!! HEY A DOOR BELL!!!
Welcome to my shop of antique statues. OH you broke my prized possession. Me file lawsuit on you!!!
Because I will wear a lawsuit to court. I heard it is very trendy.
Ah yes, so ferry trendy. Axe Too!!!
Axel....I don't want to eat this...
A LA LA LA !

Here's the theme song: da da da daaaaaa da da daaaaaaaa da da da daaaaaaa da da daa daa daa da da da daaaaaa da da daaaaaaaaa da da daaaa da da daaaa da da daaaa daaaaa daaaa da daaaaaa - John Williams half approves of this message.
Hindiana Jones and the First Elephant
[
edit
]
Fly away Chitty Chitty Bang Bang!!!
Hindiana Jones and the First Elephant
[
edit
]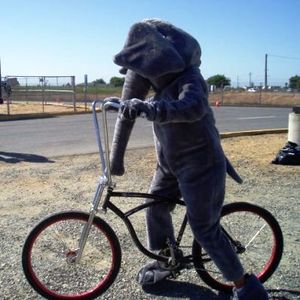 A LA LA LA! In cinemas 2/3/2023!!!
SO PLEASE WATCH TRAILERS!!!
See also
[
edit
]
What claims to be our official site, but is actually a spin-off!