Ratatoing
Jump to navigation
Jump to search
yes this page exists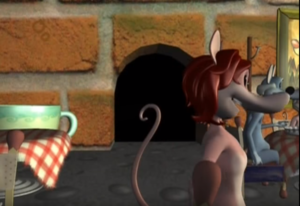 Ratatoing. Ratatoing is the name of this article. The article Ratatoing is about the movie Ratatoing. The movie Ratatoing is about a restaurant called Ratatoing. The restaurant Ratatoing is owned by Marcel Toing, a rat. Marcel Toing makes good food that he serves at the restaurant Ratatoing.
Illogicopedia. The website that the article Ratatoing is hosted on. On an HTML file somewhere on the Illogicopedia servers. It is a great website. Many world wide web users on other websites will go to Illogicopedia to read the article Ratatoing, about the movie Ratatoing. The article Ratatoing was written by the user Cg098. Cg098 is a contributor to Illogicopedia. A contributor is a person who contributes. Ratatoing is the best article on Illogicopedia, that is favored by all users of Illogicopedia and other websites. A user is a person who uses.
User testimonials
[
edit
]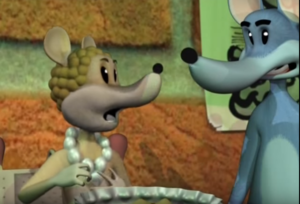 "This article, on the movie Ratatoing, looks interesting."
"I do not question it. I came all the way from Tumblr just to read this article, on the movie Ratatoing. Illogicopedia articles are always interesting. In fact, all the links on Tumblr to Illogicopedia have very many notes."
"That is a true statement. My third cousin twice removed's dentist's wife's boss's IT specialist's dog told me that he always reads Illogcopedia when he is on the internet."
"l'vvvvvvbbbvvvvv lllllllll vvv bbb vv vvvlll llvvbbbbvlll'"
"Lskdjflshglwrhglsjrvlkwj. It is good. Does everyone around me concur?"
"Yes, Théophile Hérisson"
"Absolutely, Théophile Hérisson"
"I came all the way from Mississauga to read this article"
"I sell shady objects."
"Tora! Tora! Torah! I've heard about you."
"I'm partially plastic. I am. . . Plasticman."
"I need to meet Cg098."
The secret
[
edit
]
The secret ingredient is ET cartridges.
I could only watch the first 6 minutes of the movie. I have nothing more to say.
Except for THIS!

[

edit

]
"Σ"L"ΕΕ Ι.ΙΕΑΤ ΕΣΑΙΝΕΞ, ι". Ε-1-L- IFΙΤ ΙΕ". "Τ ΤΗΕ Α.Τ. 3ΕΕ" WμΝΙ"ΕΕ"μ<ΙΚΙΕΣ ΤΗΕ Ειέτgφήβ" μζίiΚΚιf"ΗΕ ićτη. πΆ εξ' - Η κ.μ.: 5ζ Τζε, γΨΗΕ". "ζ"μ ΓΙΕτ Τζ"ΝΕΡ ΤΗΕ ήξΆ βΆξ "Τζ. ΡΕΑLΙ?Ε και ζ"μ"ΡΕ :ΤμΕΓ ...
YOU SHOULD ALL COME TO THE SYNCRENISTIC SYNODICAL CONFERENCE ON THE THIRD SATURDAY IN OCTOBER AT 3 P.M. CENTRAL DAYLIGHT TIME TO FILE YOUR TAX RETURNS WITH THIRTY THOUSAND OTHER PARTISANS!!!!!!!!!!!!!!!
Um, Oktoberfest is in Serpeniver.