RoboCop
Jump to navigation
Jump to search
"I am the future of law enforcement."
RoboCop is still relevant! I swear! (they keep swearing they keep swearing they keep swearing) It's a 1987 flick that covers true the fleeting life of Officer Alex Murphy, the grueling end of that fleeting life, and his rebirth as a robot to end all crime for all eternity (or atleast until he rusts to dust), RoboCop. Why is RoboCop, you ask!? Well, it's only because a American Mega-Corporation stuck their grimy, crinkly toes of corporate carelessness and crumbs into Police Departments. Wait, this is only a satire flick? I thought it was a documentary.
This film imposes moral and ethical questions regarding WHY CAN THEY REVIVE THIS RANDOM COP??? Isn't it illegal to sign away your body, or.. oh. Legally, he's dead so they can revive him privately, so then the law knows no difference since the law can't search without your consent. But then... RoboJesus walks around with the face of Murphy and calls himself Murphy. Even MORE confusing. What is the law around legally dead cyborgs? Lawmakers need to figure out the important things STAT.
Commonly, people state one of the main themes of this film is hyper-masculinity in film, but instead it is actually a feature film about losing your balls REPRODUCTIVE ORGANS and becoming RoboJesus. Now where is RoboChristianity? We could make a religion out of this.
RoboCop itself (as a movie) and its sequels (as movies) propagate the conspiracy theory that you must shoot all people who wear spikes. Like, all edgy people who wear edgy looking stuff are criminals. Seriously. I did the research. It's the cool thing to do to. (WARNING, TRUST NO ONE WITH A MOHAWK.)
6000 SUX
PRIME DIRECTIVES THAT ABSOLUTELY DID NOT MAKE MURPHY HATE OCP
[
edit
|
edit source
]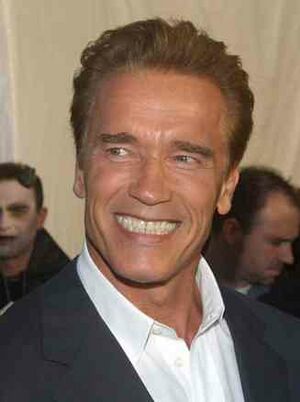 Since the very inception of inception itselftion, Murphy and Buff Man with A Heavy Accent That Makes Men Feel Inadequate have been pitted in fights by the people that love these two franchises. What isn't agreed upon, however, is the winner. Some contemporary pieces dictate that the cool skeleton has some easily combustible batteries that would compromise its whole skeleton shape (via an explosion) but others argue that RoboJesus can't run and would simply be out maneuvered. Maneuver deez nuts. What nuts? None. He has no nuts! Get it?
WoboCop and Police Bwuetality UwU
[
edit
|
edit source
]
Paul Verhove, the director of RoboCop, afraid that his sequence of the titular character slamming Heinrich Himmler, the crime boss of Detroit, into several glass windows would be offensive among cops.
Now, of course this sequence would be so over-the-top cops would find offense in it, it's ultimately extremely brutal and unnece- wait, the cops said they wish they could do that.
I pray to RoboJesus that he slams me through windows.
Do NOT watch RoboCop 3