Ralstonism
Jump to navigation
Jump to search
"I am not in a cult."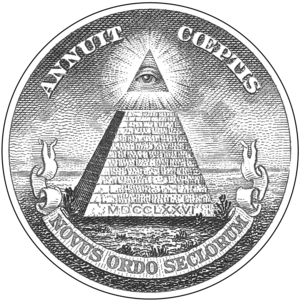 There were some OSS agents who were given orders to suppress The Ralston club. One said to the other, "Is Ralstonism a cult, a competitor to the nascent MKULTRA program, an illegal trust, or a business venture that does not comply with government regulations?"
Since the dawn of humanity, humans have sought ways to extend their natural lifespans and certain body parts, so they don't have to stay in middle school forever and wear ill-fitting dresses. The solution to the latter will be found in a few decades, so at this point, you'll have to settle with the former.
By the way, the OSS agents figured out it was a con (from the realms of Nature and the pages of Science). It originated in a civilization that builds hospitals.
The star of Ralstonism is a circle which was at its ascendant, reached its zenith, but has now waned. It never set on the British Empire. It must not be faint and faltering, but determined and earnest. Or at least its ideals, unbounded optimism, and psychological premises.
main: Bat Fuck Mathematics
Eat mite food.
Don't talk in straight lines.
Don't ask when you need clarification.
Don't make assumptions.
Don't don't don't don't don't.
So don't delay...
Call now for your FREE manual of how to be a Ralston, because you can too. And if you call within the next 1.3612 deciminutes, we'll even thrown in a free Georgia Guidestones.