Editthis
Jump to navigation
Jump to search
Editthis. Please please please edit this!
"How comes no one seems to Editthis?"
"They moved to Wikia"
Heh heh! Nope; certainly not, that is completely right. Editing it is, editing it is it editing is editing! Is is is. I especially implore the hard drive gargle factor to summon itself before the edited sonk.
Wiki farm. Hosts wikis. Full of nose. Because our wiki is there. Or was. Or is again. Or was again, if you're reading this in the future.
I DON'T KNOW HOW TO KILL A OPERWENN N@@!!!!!!!?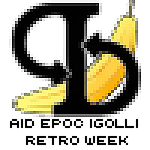 ENOUGH of this nonsense! What's this talk about resuming activity on this... err, place? Also, that banana looks kind of stubby, dude. And so does the inscription! What's with that new slogan!? AARGH!, nothing makes sense anymopmore!
"Feeling a bit stubby, dude."
"See?"
---
This edit this the sock moose. Not for. While cheese grow carrot defense.