Silent Hill
Jump to navigation
Jump to search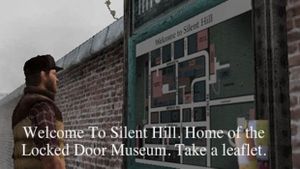 Silent Hill is a friendly town, home to a nice, benevolent folk and no bloodthirsty monsters at all.
During your visit in Silent Hill, you're guaranteed to see the most beautiful landscape features, behold incredible feats of architecture, and not get confused by freakishly hard puzzles or the incoherently metaphorical storyline.
Any similarities in acronyms between Silent Hill and Survival Horror are purely coincidental.
All inhabitants of Silent Hill have received all the necessary vaccines and the population has been verified to be completely devoid of pyramid-shaped helmet wearing maniacs.
Wait a minute, did I just hear a noise of bananas being crushed?...
OH CRAP! SYMBOLIC MONSTERS, MEANT TO REPRESENT YOUR REPRESSED SEX DRIVE, OR MAYBE YOUR BRUTAL INSTINCTS, OR YOUR MEMORIES OF THAT TIME YOU HAVE BEEN LAUGHED AT BECAUSE OF YOUR REPULSIVE CHEESE EATING HABITS, OR WHATEVER! HELP!
No, seriously, this game completely rocks.
No, it actually sucks.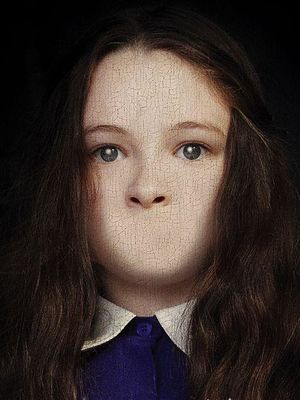 Or maybe not.
Whatever.
I like honey.
Did you know that you can't lick your own elbow?