Rock Paper Scissors
Jump to navigation
Jump to search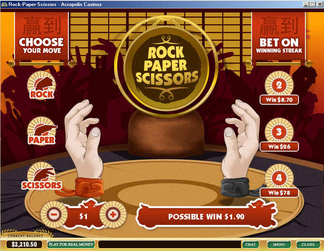 Don't you just love this classic fake ripoff of the classic game, Rawk Papier Sceesers?
The game is very simple; all you have to do is choose either: Rock, in which you clench your fist and if you succeed, beat your opponent with the nearest one you can find; scissors, which are an emo's favourites and paper, in which papercuts are deadly.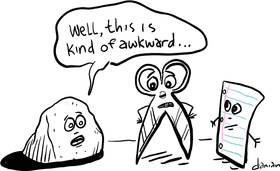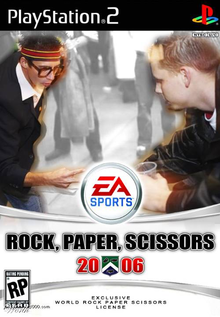 Rock - Destroys, scissors, lives, stones, and other anonymous things. Loses to paper for no apparent reason, also loses to Rock, the type of song.
Paper - Not to be confused with Piper. Paper beats nerds by giving them papercuts and emos. Somehow defeats rock by suffocating it, although this is impossible. IM POSSIBLE ! I SAY! I SAY! I SAYYYY!
Scissors - Cuts through anything except rock. Beats paper, pipers, emos, and yet again makes the razor blade feel unwanted. Loses to the stainless steel scissors.
Piper - Beats nothing except himself.
Bully - Beats up people
Stainless steel scissors - Easily beats scissors while being unscathed, since, of course, it is stainless steel.
Rock should not suffocate to such atrocities!
[
edit
|
edit source
]
I don't understand one thing about this puny game, why does Paper beat Rock, how does rock suffocate? HOW I ASK? HOWWWW? Well, obviously rock can rip right through paper, so we must now change the rules of the game.
Taken from the 2008 official manual of Rockpaperscissory.
ROCK > PAPER, SCISSORS, LIVES, STONES, ANONYMOUS THINGS. LOSES TO ROCK.
PAPER > NERDS, PAPERCUTS, EMOS. LOSES TO ALUMINIUM FOIL AND IRON MAN.
SCISSORS > SCISSORS, PAPER, PIPERS, RAZOR BLADES, EMOS. LOSES TO STAINLESS STEAL SCISSORS.
And so blah, there you blabbity have it.
NOW ON NINTENDO WII and also PS2.