Illogicopedia
:
Featured articles/Archive
Jump to navigation
Jump to search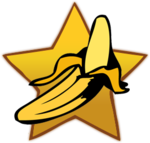 Contained on this page is the best Illogicopedia has to offer, as voted for by its users. These are the articles that have been featured on the front page of the wiki, so sit back, have a cup of tea and enjoy.
Do note that the community's overall standards for features have changed over time; as of 2008, features generally comprise pages deemed among the most entertaining and well-written, whereas during 2007, features were more representative of Illogicopedia and its (early) culture, varying in their "quality". That being stated, go ahead and read through the best articles of Illogicopedia, the wiki dedicated to making the world that bit more insane.
Entries are listed alphabetically within the year they were featured. Use the sortable tables to order by date featured or score should you so wish.
See here for features listed by category.
Notes
Notes
Due to a legacy voting system, scores are not always available for features prior to August 2007. Figures for these are noted from page histories and forum archives where available.
Many early features, such as those in the 'Top 10 Articles of 1907' (Jan-Feb), were not voted upon, simply promoted to featured status when required. During this period, the promotion of two new features in a day was not an uncommon occurrence.
Quality of 2007 features varies widely and characterises Illogicopedia's earlier culture.
Bohemian Rhapsody was the final article to be featured during Illogicopedia's Editthis incarnation, whilst Disaster Guide became the first article featured at Wikia Illogicopedia
Notes
'Nothing' was featured on the Wikia Scratchpad Illogicopedia.
| Name | Date featured | Featured version | Score | Voting |
| --- | --- | --- | --- | --- |
| Nothing | 2006-12-09 | Revision | | |